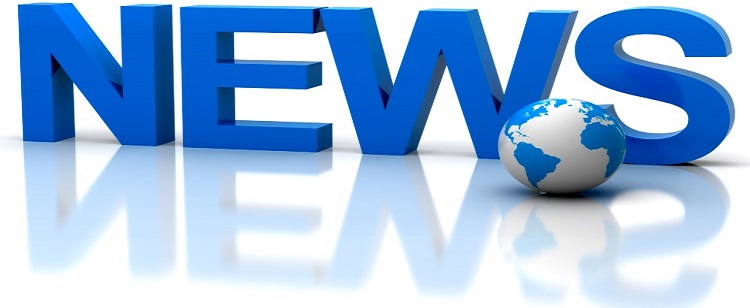 KRIBHCO News
New Delhi, September 29, 2022: Krishak Bharati Cooperative Limited (KRIBHCO), a premier fertilizer producing farmers' Cooperative Society has earned a pre-tax profit of Rs. 1493.26 crore during the financial year 2021-22. The Society has declared dividend @ 20% on equity capital for the year.
The annual accounts of the Society have been approved by the members in its 42nd Annual General Body Meeting held on 29th September,2022 which was presided over by Dr. Chandra Pal Singh, Chairman, KRIBHCO and attended by Directors of KRIBHCO and delegates of member cooperatives from different parts of the country at NCUI auditorium, New Delhi.
KRIBHCO's Urea production during the year 2021-22 was 22.08 lakh MT and Ammonia production was 13.29 lakh MT with 100.60% and 106.50 % capacity utilization respectively. The Society's product basket consists of not only Neem Coated Urea but also Bio Fertilizers, Compost, Certified Seeds, Bt. Cotton Seeds, Hybrid Seeds, SSP, Zinc Sulphate and imported DAP, MOP, NPS and Natural Potash. KRIBHCO sold 44.00 lakh MT of fertilizers during 2021-22.
KRIBHCO Fertilizers Ltd (KFL) a wholly owned subsidiary of KRIBHCO has produced 9.65 Lakh MT of Urea and 6.05 lakh MT Ammonia with capacity utilization of 112 % and 121% respectively.
Shri Rajan Chowdhry, Managing Director, KRIBHCO, informed the august gathering that KRIBHCO has maintained the highest standards of achievement in terms of production and other parameters. KRIBHCO also achieved ever highest profit. He also informed that the subsidiary company of the Society, KFL has performed well and declared a dividend of 5%.
In order to promote balanced fertilization KRIBHCO has imported highest quantity of DAP, NPK/S Fertilizers. To diversify its operations KRIBHCO has incorporated two wholly owned subsidiaries namely KRIBHCO Agri Business Private Limited and KRIBHCO Green Energy Private Limited. The Society had received many awards in recognition of its excellent performance in various fields of operations.
KRIBHCO has honoured two eminent Cooperators for their enormous contribution in the field of Cooperation in the country. KRIBHCO Sahakarita Shiromani award was conferred on Ch. Sheeshpal Singh from Hapur, Uttar Pradesh and KRIBHCO Sahakarita Vibhushan award was conferred upon Ch. Sukhbir Singh Panwar from NCT of Delhi.
KRIBHCO, being a farmers' organization is committed for increasing farmers' income, through reduction in cost of cultivation with judicious use of fertilizers based on free soil testing, farmers' education and by promoting integrated agriculture. KRIBHCO also facilitates formation of Farmers Producers Organization (FPO) through its Gramin Vikas Trust.
KRIBHCO Announces Appointment of Sh. VSR Prasad as Marketing Director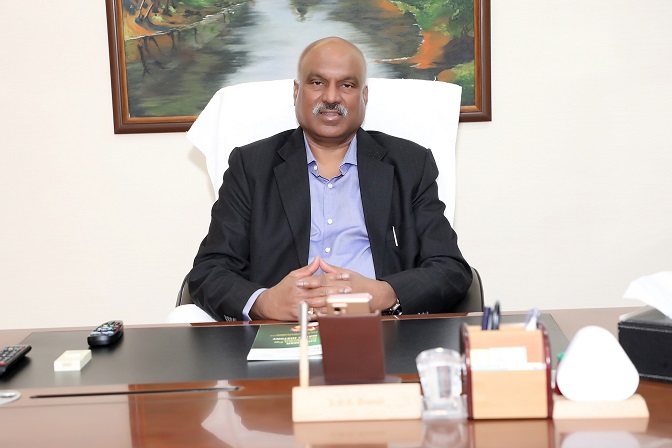 Shri VSR Prasad has been appointed as the Marketing Director of Krishak Bharati Cooperative Limited (KRIBHCO). He assumed the office from 1st April 2022. Prior to his appointment as Marketing Director, he was working as Executive Director (Coop. Relations and Marketing).
Sh. Prasad has done his Masters in Business Administration with specialization in Marketing discipline. He has 34 years of experience in various capacities in Marketing Division of KRIBHCO.
KRIBHCO Chairman makes history by being elected as First Indian President of ICA-AP
Dr Chandra Pal Singh Yadav, Chairman, KRIBHCO is elected as president of International Cooperative Alliance – Asia Pacific (ICA-AP). He becomes the first Indian occupying this position by defeating Ms. Chitose Arai of Japan by 102 votes in the election held at Seoul, South Korea. Mr. Cai Zhen Hong of China and Dr. Abdullah Fattah Abdullah of Malaysia were elected as the Vice Presidents of the ICA- AP
15th Regional Assembly of International Cooperative Alliance – Asia Pacific Region was held from 28-30 November 2021 at Seoul, South Korea. In this meeting election of 11 Directors belonging to China, South Korea, Malaysia, India, Nepal, Iran, Vietnam, Philippines, Japan, Australia, and Sri Lanka were held. Dr Chandra Pal Singh's rise to the highest position of the Asia Pacific region in cooperative politics is a sign of the robust cooperative movement in India.
On 1st December 2021, Directors and other top officials from KRIBHCO gave a rousing and grand Welcome to their Chairman on arrival at the New Delhi Airport.Another grand welcome to Dr. Chandra Pal Singh was held at Jhansi Railway Station where his supporters and well wishers gathered in large number.
KRIBHCO gets Four awards from FAI
Krishak Bharati Cooperative Limited (KRIBHCO), the world's premier fertilizer producing cooperative, has won four awards at the FAI Annual Seminar. KRIBHCO Video Film on "Smart Agriculture" got Second Prize in film category. KRIBHCO Fertilizer plant Hazira won runner up award for "Environmental Protection" in the nitrogenous fertilizers plants category. KRIBHCO Fertilizer Limited (KFL) got the FAI award for improvement in overall performance of a company in the year2020-21. Shri V S Sirohi, Marketing Director, KRIBHCO won the FAI Shriram Award for best Article in marketing discipline.
The awards were given by Dr. Trilochan Mohapatra, Secretary DARE & DG (ICAR),chief guest of the function, in the FAI Annual Seminar 2021 held in New Delhi on December 1, 2021. The awardswere received by Shri Rajan Chowdhry Managing Director and Shri V S Sirohi Marketing Director of KRIBHCO. The award for KFL was received by Shri N K Aggrawal, CGM (Operation & Maintenance) KFL.
41stAnnual General Meeting held on 16th September, 2021
GVT has been awarded as Best NGO creating impact in Agriculture by the prestigious AGRI AWARDS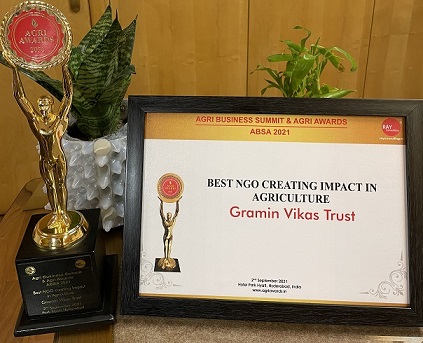 GVT has been awarded as Best NGO creating impact in Agriculture by the prestigious AGRI AWARDS for its significant contribution in transforming agriculture-based livelihoods through integrated farming practices, climate resilient agriculture, precision technology in agriculture, wasteland development, soil and water conservation and watershed development to enhance the crop productivity by offering innovative and superior Agri inputs and services and uplifting the marginalized rural and urban community especially farmers and tribal population including women, acting as a catalyst to enable the socially and economically disadvantages rural and urban communities to improve their livelihoods on sustainable basis.
KRIBHCO becomes third Largest importer of DAP in India from 1st April 2020 to 5th November 2020
November 5, 2020 : India has imported 52.23 LMT of DAP from 1st April 2020 to 5th November 2020. KRIBHCO with the import of 6.21 LMT DAP is third largest importer of DAP in the country, leaving behind many leading companies like Indorama, NFL, HINDALCO, MOSAIC and IFFCO. Only IPL and CFCL have imported more DAP than KRIBHCO.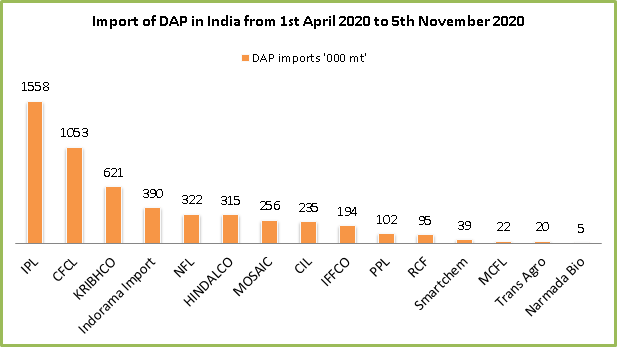 Source: mfms website
KRIBHCO Launches its new Corporate website
Noida, Oct 23 rd 2020: KRIBHCO has revamped its corporate website and Hon'ble Chairman Dr. Chandra Pal Singh has launched the website in presence of all functional Directors.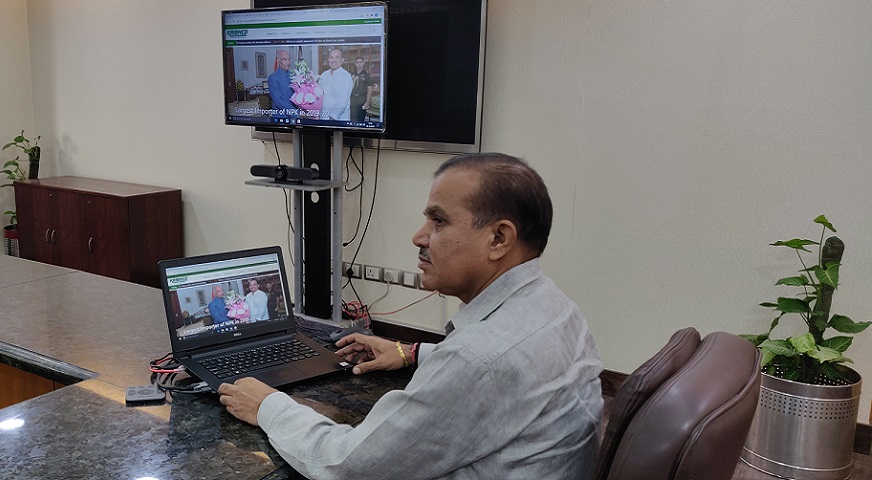 The New updated website includes changes to navigation, appearance, with drop down menus for both mobile and desktop versions. There is a lot of new improvement in the structure and contents in the website.