Subsidiaries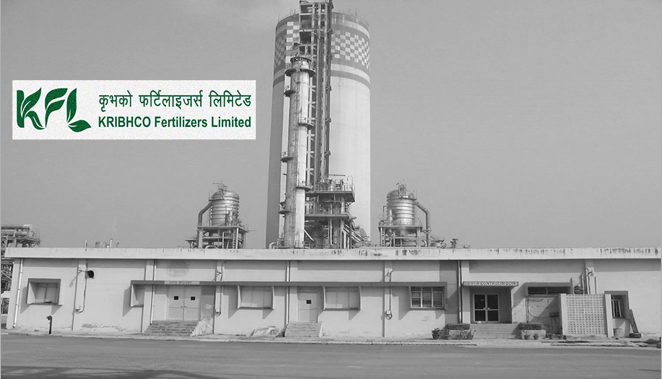 KRIBHCO Fertilizers Limited (KFL)
KRIBHCO Fertilizers Limited (formerly KRIBHCO Shyam Fertilizers Ltd.) is a 100% subsidiary of KRIBHCO. KFL owns a gas based Fertilizer Complex at Shahjahanpur, U.P strategically located in North India. The fertilizer complex consists of 1520 MPTD Ammonia Plant (annual capacity of 5.02 Lakh MT) and 2620 MTPD Urea Plant (annual capacity of 8.64 Lakh MT). The Fertilizer Plant is based on Natural Gas as feedstock supplied through the Hazira-Vijaipur-Jagdishpur ("HVJ") gas pipeline. The marketing of Urea and other products is undertaken by KRIBHCO.
More info
Kribhco Agri Business Limited
India is predominantly an agriculture-based economy. The production of all Agri-commodities in the country is steadily increasing resulting into exportable surplus for many commodities. India exports very large quantities of Wheat, Rice, Maize, Sorghum, Barley, Millets, Onions, Grapes, Bananas, Pomegranates, Fresh Fruits, Fresh Vegetables, Processed food and many other agri based commodities to the world on consistent basis. KRIBHCO is well connected with farmers and has good access to agri commodity market. Therefore, in order to harness the business opportunity, KRIBHCO has established a wholly owned company- Kribhco Agri Business Limited (KABL) to export agri commodities from India to various countries in the world. The company also has plans to set-up food processing facilities in India and/or abroad to supply value added food products. In order to supplements its efforts, the company has plan to import required agri based items for supplying in India as well.
More info